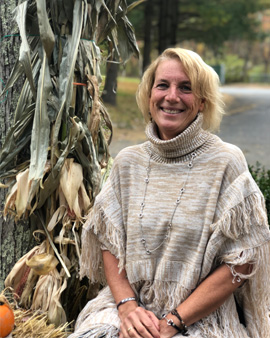 Miss Ellen
Ellen has worked at ValleyBrook for the past 14 years and MeadowBrook Day Camp for the last 20. Ellen has worked in all the different classes over the years and has learned from each teacher and class she has been in. For the last 4 years Ellen has worked with Phyllis Martin first in the Owl class and now in the Chipmunk class. Ellen is the aide for the Chipmunk class with Phyllis 3 days and the teacher for the 2 day class. Ellen also runs the before care program.
Before coming to ValleyBrook, Ellen ran her own clothing store for 15 years and before that was a secretary at Procter and Gamble. Ellen has her Associates Degree.
Ellen lives in Long Valley with her sons Joshua and Benjamin both volunteer firemen at Fairmount Fire Company. Josh is getting his degree while working full time for the Port Authority doing safety inspections and Ben is at William Paterson getting his teaching degree in secondary education and English.
Ellen loves her animals and has a border collie named Sherman and a cat named Jerry both are rescues. Ellen's pride and joy besides her children is her Clydesdale horse named Jake who she has owned for the last 7 years. Ellen takes him on cross country hunter paces which they both enjoy!
Ellen's favorite part of teaching is watching the children grow from September when they start to June when they move on. That "aha" moment on their face with they master something new they learned is the most wonderful feeling for her.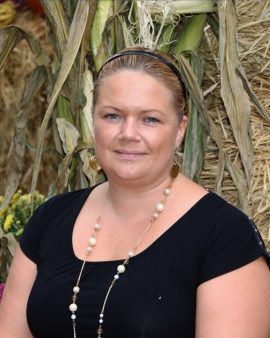 Miss Cara
Miss Cara is a graduate of Queens College. She holds a degree in Early Childhood Education. Cara has over 15 years of teaching experience New York City and this summer she joined Meadowbrook Day Camp as a counselor for the Tiny Toons Division. Cara is also a nanny for a family in Chester. Cara enjoys being a part of the Valley Brook staff.