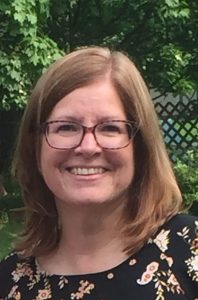 Miss Lori
Lori grew up in Chester and has lived in Long Valley for the past 27 years. She graduated from the University of Charleston, WV, with a Bachelor of Science in Computer Information Systems and initially worked for IBM as a Systems Engineer. Lori became a work-from-home mom after the first of her 4 children was born. During this time, she worked as a Consultant, developing training and education for businesses. While serving as a Room Mom at Old Farmers Road School for 18 years, she discovered a love for working with young learners. She decided to become a Substitute Teacher for the Washington Township School District. She quickly realized her love for working with the youngest of the Elementary students and is thrilled to be joining Valley Brook Country Day School!
When she isn't in the classroom, Lori can usually be found on a softball field (coaching), in front of a washing machine, packing lunches, cooking something for someone, taxi-ing her children, or hanging out with her amazing support system of other moms. You are likely to bump into her at Shoprite or the Coffee Potter, so be sure to say hello when you see her!
New Calendar coming soon!