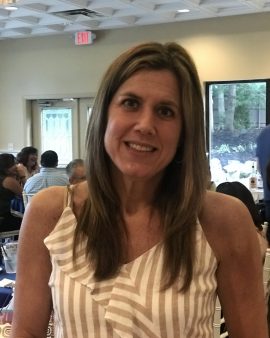 Beth S
Mrs. Scarcella (Mrs. S.) is looking forward to being a part of the Valley Brook Country Day School family! She earned her Bachelor's and Master's Degree from Rider University and has twenty years of teaching experience.
Mrs. S. loves working with children and helping them become confident learners. She taught 4th grade for 9 1/2 years before becoming a stay-at-home mom. Once both of her daughters were in Elementary School, Mrs. S. began substitute teaching and did that for 9 years. For the past two years, she was an Assistant Teacher in Pre K, Kindergarten, and 1st grade.
Mrs. Scarcella's favorite thing to do is spend time with her family and friends. She enjoys going to the beach, cooking, and watching movies with them. She also loves going on walks with her dog, Charlie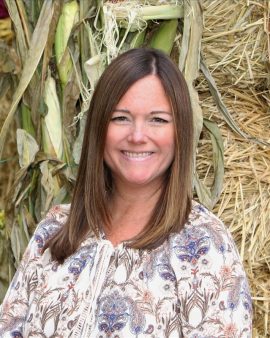 Miss Kathy
Miss Kathy graduated from Loyola University Baltimore, MD with a BA in History and a minor in Sociology. She worked for 13 years for Macy's/ Federated Department Stores before taking time off to raise her children in Long Valley and be a stay at home mom for the last 15 years.
Miss Kathy volunteered for many years as home room mom, school volunteer and keeping busy with her 3 children who are currently in high school and middle school. Her youngest son attended Valley Brook and the wonderful memories brought her back to the school.
Some of Miss Kathy's interests are traveling, skiing with her family, going to all her kid's soccer, lacrosse, football, and basketball games, and movie nights with her family.